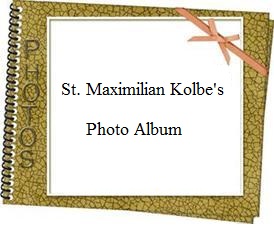 View Photo Album ~ Memories of St. Mary's of the Lake Church 
History of St. Mary's of the Lake Church
By Liz Albright, Ontario Town Historian
In 1869, forty families petitioned Bishop McQuaid of the Diocese of Rochester to establish a mission parish in Ontario. A year later a church building was erected on the north side of East Ridge Road at a cost of $4,000.00. The Rev. P. C. McGrath of Fairport was in charge of the mission and offered Sunday Mass and administered to the needs of the parishioners until the parish was placed under the direction of Holy Trinity Church in Webster in 1877. Early priests came each Sunday by horse and carriage and later by trolley to see to the needs of the Ontario parish. The women of the parish vied with each other in preparing tasty dinners for the priests before their return to Webster later that day. Among these early pastors were Rev. Aloyisus Weissteiner, Rev. Joseph Netzel, Rev. C. Ulrich, Rev. Joseph Maguin and Rev. Joseph Miller.
Finally, in 1915, a house was purchased on East Ridge Road for a rectory, and Rev. Michael J. Kreig was appointed St. Mary's first resident pastor. In 1917, Rev. William Byrne succeeded Father Krieg as resident pastor. Under his direction, a Parish Hall was constructed and a heating plant installed.
St. Mary's longest serving pastor was the Rev. Thomas H. Lochren who came to Ontario in 1925 and served as pastor until his death in 1954. During this time, the house adjoining St. Mary's to the east was purchased as a rectory. The sheds behind the church, which had served the congregation during the horse and carriage days, were removed and the area was then used to park automobiles. The Rosary Altar Society and the Holy Name Society were organized and many lawn socials and summer bazaars were held. Also added during this time were the Stations of the Cross that were eventually moved to the new church in 1966.
Rev. Ignatius X. Cameron was the next pastor at St. Mary's. More emphasis was placed on religious instruction classes for school age children and young adults, and many adults were encouraged to attend retreats in Rochester. The Mass schedule was increased to three Masses each Sunday to accommodate the increasing church membership.
In 1956 Rev. James O'Connell came to Ontario as pastor. In 1957, the parish's first assistant pastor, Rev. Raymond Booth, joined Father O'Connell. During this period several buildings were purchased in Ontario and Williamson and converted to use for religious education for school age children.
In 1960 Rev. William Gaynor was named pastor of St. Mary's. His assistant pastor was Rev. Gerard McMahon. Father Gaynor's goal was the construction of a new church building to meet the needs of this growing parish. Planning began in 1964 and on August 9, 1965, construction began on the new church on Walworth Road. This modern red brick structure with large stained glass windows was the culmination of the parish's dreams and hard work. The first Mass was celebrated on Sunday, September 4, 1966. The dedication by Bishop Kearney took place on November 6, 1966. The small, white church on East Main Street that had served the parish for ninety-six years was sold and has since been converted into apartments.
In 1970 Rev. Charles G. Langworthy was appointed pastor. Rev. Joseph Sasso succeeded Father McMahon as assistant followed by Rev. Thomas Corbett and Rev. Hafner.
In 1973 Rev. Leo Matuzewski took over during Father Langworthy's long illness and death in 1974. At that time, Msgr. Gerard Gefell was named pastor. He also aided the Bishop in preparing young priests for ordination. This was continued by Msgr. John Maney who became pastor in 1976. His assistant was Rev. John Zimmerman. Serving as deacons were Fathers Thomas Valenti, Joseph McCaffrey and John Gagnier. The occasions of their ordinations were joyfully celebrated by the entire parish.
During this period, the need for a consolidated catechetical center and meeting hall became evident. There were now over 700 youngsters being taught religious education each week. Groundbreaking for this parish center was September 23, 1979 and it was completed in 1980. With offices, classrooms, library, conference rooms, nursery, bathrooms and a large assembly hall, religious education classes could now be consolidated and dinners, dances, game nights, lectures and concerts could be held at the church campus.
In 1982, Father Harley was appointed assistant pastor followed by Father Anthony Mugavero. Rev. Robert G. Kreckel became pastor in 1985. In 1993 Deacon Jerry Skerrett was ordained permanent deacon. He and his wife Lee served as pastoral associates.
In response to Bishop Clark's Pastoral Planning for the New Millennium, St. Mary's of the Lake Church in Ontario, Church of the Epiphany in Sodus/St. Rose in Sodus Point, St. Patrick's in Macedon, St. Michael's in Newark, and St. Anne's in Palmyra/St. Gregory's in Marion have formed the Catholic Community of Western Wayne County (CCWWC) to work together to produce a more effective faith life for the people of this area.
With the retirement of Father Kreckel in 2003, Sister Doreen Glynn was appointed pastoral administrator with the priests of the CCWWC serving as sacramental ministers. Jim Nail was ordained permanent deacon in 2003 and serves the CCWWC.
Many changes have taken place at St. Mary's of the Lake Church since its beginning in 1869. On September 16 and 17, the congregation celebrated the 40th anniversary of the dedication of the "new" church building on Walworth Road with a brunch and social on Saturday and a Mass at 11:15 on Sunday celebrated by Bishop Clark.
The Information above was taken from ­Ontario History 1807-1993 as Preserved at Heritage Square and from St. Mary's of the Lake Church archives.
In 2007, Father Symon Peter Ntaiyia was appointed pastor to the Cluster Parishes of St. Mary's of the Lake – Church of the Epiphany – Mission of St. Rose and is the present pastor of all three churches at St. Maximilian Kolbe Catholic Church Society of Wayne County.