Catholic Ministries Appeal 2018-2019
Contact Us
St. Maximilian Kolbe Catholic Church
5823 Walworth Road Ontario, NY 14519
315.524.2611
Office Hours Mon-Thurs 8:30 am - 2:00 pm
Mailing address:
St. Maximilian Kolbe Catholic Church
PO Box 499
Ontario, NY  14519
Weekend Mass Schedule
St. Mary's of the Lake - Ontario
Saturday Evening - 4:30 pm
Sunday - 8:30 am
Reconciliation 1st & 2nd Sat of the month -          4:00 or by appointment
Church of the Epiphany - Sodus
105 West Main Street Sodus, NY 14551
Sunday - 10:30 am
Reconciliation by appointment
Click Here For Directions!
Mission of St. Rose - Sodus Point
7502 Fitzhugh Street Sodus Point, NY 14555
Closed for the season
Click Here For Directions

Weekday Mass Schedule
St. Mary's of the Lake - Ontario
Monday - 8:00 am
Wednesday - 8:00 am
Friday - 1st Friday of the Month - Mass at
8:00 am  followed by Eucharistic Adoration
    with Benediction at 4:45 pm
Click Here For Directions!
Church of the Epiphany - Sodus
Tuesday - 8:00 am
Thursday - 8:00 am
Click Here For Directions!
Mission of St. Rose - Sodus Point
Closed for the season
Click Here For Directions!

Welcome to Our Parish Website
We are pleased that you are here.  It is our sincere hope
that you will find our website both useful and informative
about all the events and activities that make our parish
such a warm and vibrant community.
---
Check out our WEEKLY BULLETIN
---
Daily Mass Schedule
While Fr. Symon is away the Daily Mass Schedule will be:
Monday:        St. Mary's at 8:00am
Tuesday:        Epiphany at 8:00am
Wednesday:  St. Annes's - Palmyra at 8:30am
Thursday:      St. Patrick's - Macedon at 8:30am
                        Epiphany at 8:00am
---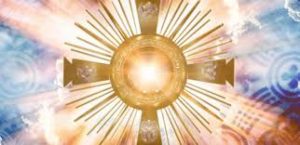 ADORATION, CONFESSION,
AND BENEDICTION
Adoration, Confession and Benediction is held every week.  You are invited to adore the Lord in the Blessed Sacrament during this holy hour.
Tuesday from 5:30- 6:30 PM at St. Katharine Drexel - St. Patrick's Church
Wednesday from 5:30 - 6:30 PM at St. Maximilian Kolbe - St. Mary's Church
---

Senior Citizen
Mass and Breakfast
This year's Senior Citizen Mass and Breakfast was well attended and enjoyed by all.  In fact, the French Toast Casserole was so popular that we're providing the recipe below!
Easy French Toast Casserole
Prep:  15 minutes
Let sit overnight or 8 hours
Cook 35 minutes
Ingredients
1 cup brown sugar
1/2 cup butter
1 (8 ounce) loaf crusty French Bread, cut into bite-size pieces, or as needed
2 cups milk
6 eggs
2 teaspoons vanilla extract
1 pinch ground cinnamon, or to taste
1 tablespoon brown sugar, or as needed
Directions
Grease a 9x12-in baking dish.
Stir 1 cup brown sugar and butter together in a saucepan over medium-low heat until butter melts and sugar dissolves into the butter, 2 to 4 minutes.  Pour into prepared baking dish and spread a 1 1/2 - 2 inch layer of bread pieces over the top.
Beat milk, eggs, and vanilla extract together in a bowl; pour milk mixture over bread in the baking dish and move bread as necessary to ensure all bread is absorbing liquid.  Sprinkle cinnamon over the top.  Cover the dish with plastic wrap and refrigerate 8 hours to overnight.
Preheat oven to 450 degrees F (230 degrees C).  Remove and discard plastic wrap from baking dish and sprinkle remaining brown sugar over the top of the bread mixture.
Bake in the preheated oven until browned and bubbling, about 30 minutes.
---
What's Up At St. Max
Parish Life Events

Tab Talks
November 10  "American Teacher in Thailand"  after 10:30 Mass at Epiphany
December 8   "Book Fair"  after 10:30 Mass at Epiphany
---
St. Maximilian Kolbe Parish
Liturgical Ministers Needed
St. Max Parish is in need of additional liturgical ministers including lectors, Eucharistic ministers, and altar servers.
A training session for altar servers will be held in the next few weeks so please volunteer soon if your child can participate in this important ministry.
If you have questions or are interested in volunteering as a liturgical minister, please contact the office at 315-524-2611.
---
Diocese of Rochester
Pastoral Planning for Wayne County
A countywide pastoral planning team for Wayne County has been established at the direction of Bishop Matano with the goal of ensuring that the Church's mission of Sacrament, Word, Worship, Community, and Service continues in a vibrant way under the constraints of priest availability, demographics, and financial resources
To follow the council's progress through this process, use the link below to reach the Wayne County Pastoral Planning Information on the Diocese website:
Link to Wayne County Pastoral Planning
---
Wow I can increase my donations by the amount it would have been taxed with no out of pocket expense"
-Jean Bell
Click to learn more.
---
NOTICE:

Please note that our mailing address has changed!
Mail should be addressed as follows:
 
        St. Maximilian Kolbe Catholic Church
PO Box 499
Ontario, NY  14519

---
      Daily posts include parish and catholic news, inspirational quotes and catholic questions to provide faith building and to strengthen our relationship with our community and God.
    "A single act of love makes the soul return to life". ~ St. Maximilian Kolbe